I love the paranormal, and have always wanted to visit a real haunted location. I watch many YouTubers who go to haunted places all over the world to investigate and see if there really is "another side."
I've had a few paranormal experiences myself, like seeing a man walk from my grandmas bedroom to the bathroom when it was just me and my sister alone in her house. I've also seen a shadow figure in my college dorm room, which you can read about in the post, Ghostly Encounter in College.
There are many haunted places that I would love to visit, including Zak Bagan's Haunted Museum, and I thought it would be fun to share these destinations with you… *Insert spooky music*
Number 5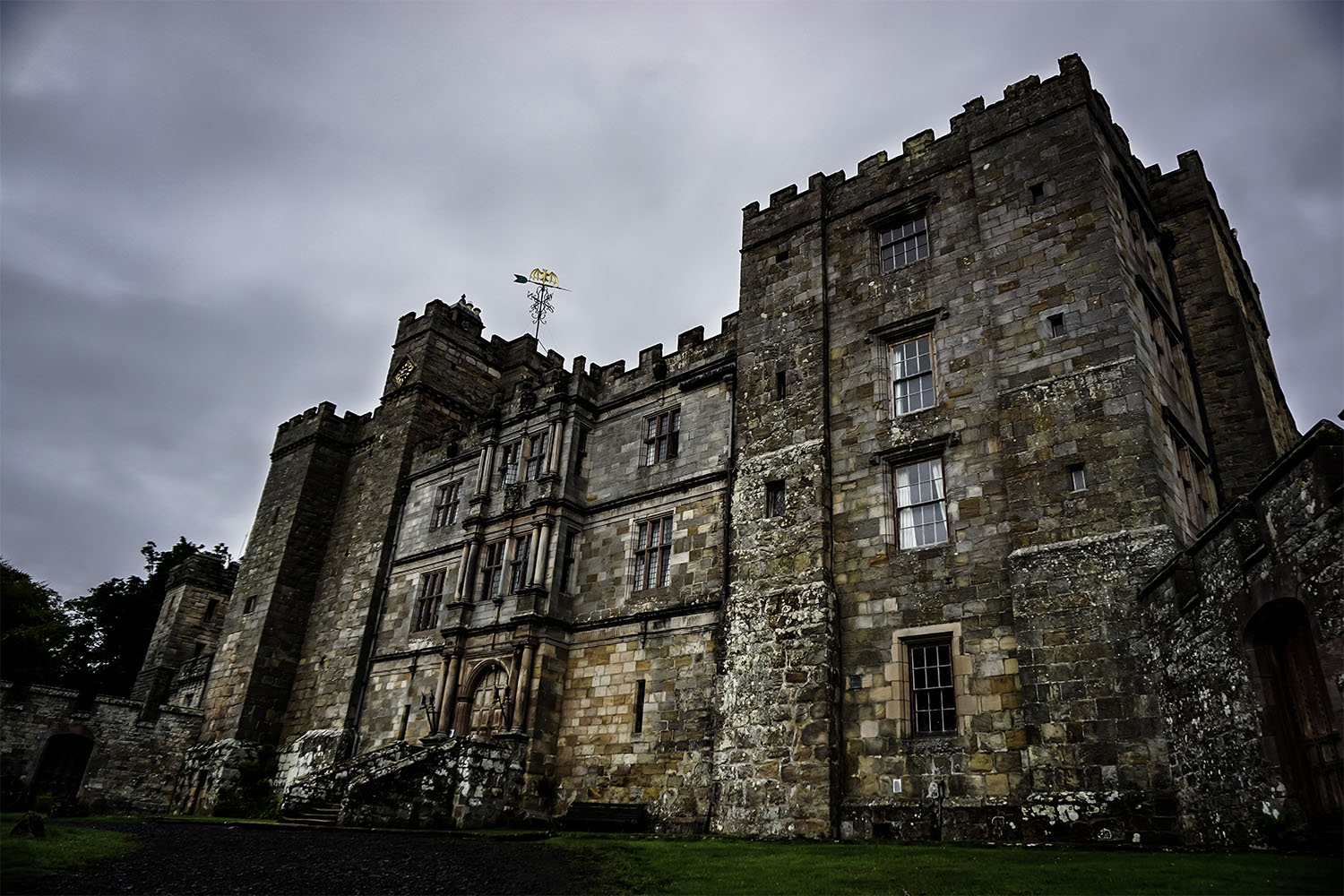 Built in the 12th century, this castle is considered extremely haunted by numerous ghosts, including, but not limited to: 1. the White Pantry Ghost, 2. The Ghost in the Chamber, 3. The Ghosts in the Chapel and 4. The Ghosts in the Courtyard.
Visitors often hear talking take place in the Great Hall and Chapel when no one is around, and shadow figures have been seen roaming the halls throughout this enormous stronghold.
Watch Britty44 investigate Chillingham Castle here
Number 4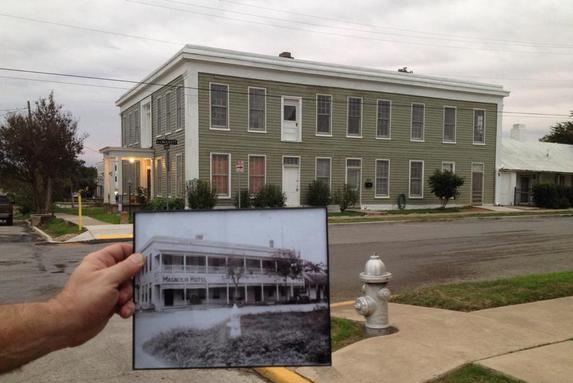 Considered one of the most haunted places in Dallas, this home was built in 1840 by one of the original Texas Rangers, James Campbell. Campbell had a huge basement built under his log cabin that was used as an Indian Raid shelter and jail. Unfortunately, this jail was labeled the worst jail in all of Texas. Not long after he built the jail, Campbell was brutally murdered by the Mexican Army in his home.
In 1874, the home became occupied by one of Texas' most hideous serial killer, Wilheim Faust. He even murdered a 12 year old girl and then calmly fell asleep in his own bed afterwards.
The owners hear whispers, doors opening and closing, have gotten scratched and even hear disembodied voices having full conversations.
Watch The Paranormal Files investigate the Magnolia Hotel here
Number 3
This home was built in 1889 by John McInteer, a pioneer businessman. McInteer's first wife, Alice, died in the home in 1892. His second wife, Anna, remained in the home even after McInteer's death in 1902.
After the McInteer family no longer resided in the home, it was left abandoned for 25 years. In 1952, Ms. Isobel Altus, an eccentric woman, purchased the home after her retirement. It is said that people assumed she was a witch and would often throw rocks at her windows. Isobel died in a rocker in her home holding a gun. However, she did not die from a gunshot wound.
Guests at the home will see Isobel's rocking chair move on its own, see doors shut by themselves and hear disembodied footsteps following them around. You can always follow McInteer Villa on Instagram to get up-to-date paranormal video footage from the new owners themselves.
Watch Kyeluh investigate the McInteer Villa here
Number 2
Room B340 is considered the most haunted room on the ship. In fact, the staff had to close this room for many years due to increased activity that hurt many of the guests. Some even believe that demonic activity exists in Room B340.
Today, you can stay in Room B340 at your own risk, but there is a large wait list. You can explore the engine room, where many of the ships engineers died, and witness the little girl play in the pool room.
Watch Colby and Sam investigate the Queen Mary here
Number 1
This asylum opened its doors in 1908 for the mentally and physically handicapped. It had been abandoned for 25 years before it became a tourist destination. The hospital became known for its abuse and neglect of its disabled patients. Video footage was even caught back in 1960 of adults and children strapped to beds and living in their own filth. They would be rocking back and forth in corners and screaming with their hands to their ears because they were over stimulated due to the over crowding of the hospital.
In 1960, the hospital housed 2,791 people, most of them children, which was about 900 more than they were legally allowed to accommodate. Fortunately, after this video footage was revealed to the public, the hospital was permanently shut down.
Unfortunately, many of the patients passed away due to the abuse and neglect. Those who have investigated the asylum will hear screaming, disembodied voices calling out for help or even see apparitions walk around to touch them.
Watch The Paranormal Files investigate the Pennhurst Asylum here
Additionally, it would also be AMAZING to investigate the Paris Catacombs! Honestly, I could have easily made this video the "Top 20 Haunted Locations that I Want to Visit."
Comment below your paranormal stories and/or haunted places that you are interested in visiting.